Saved
Senior Thesis, 2020
Objects exchanged and accumulated during intimate relationships help to represent an overarching collective personality. This project examines my parent's early relationship as a case study, demonstrating an intertwined narrative dependent on physically transmittable items.

View the full project here.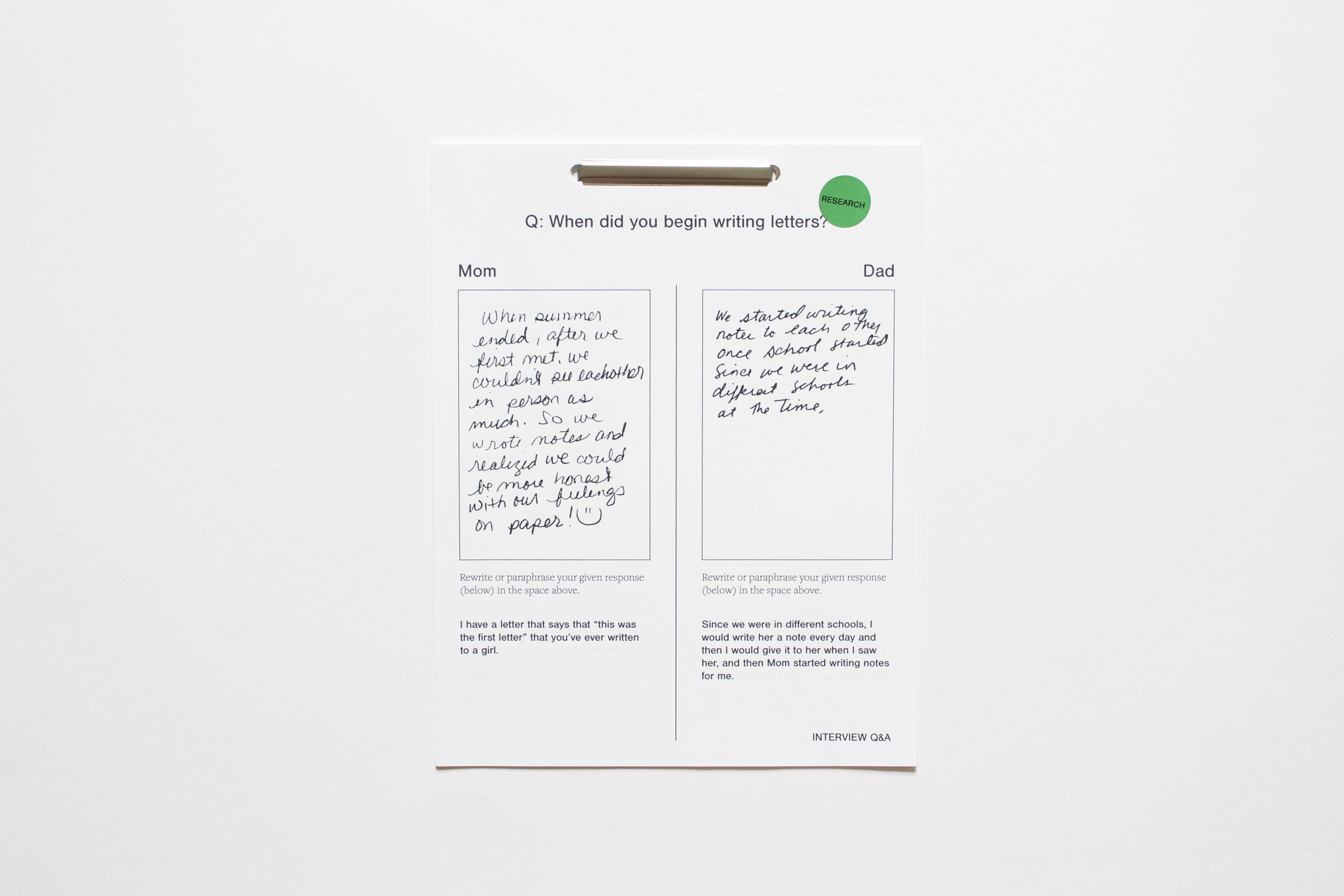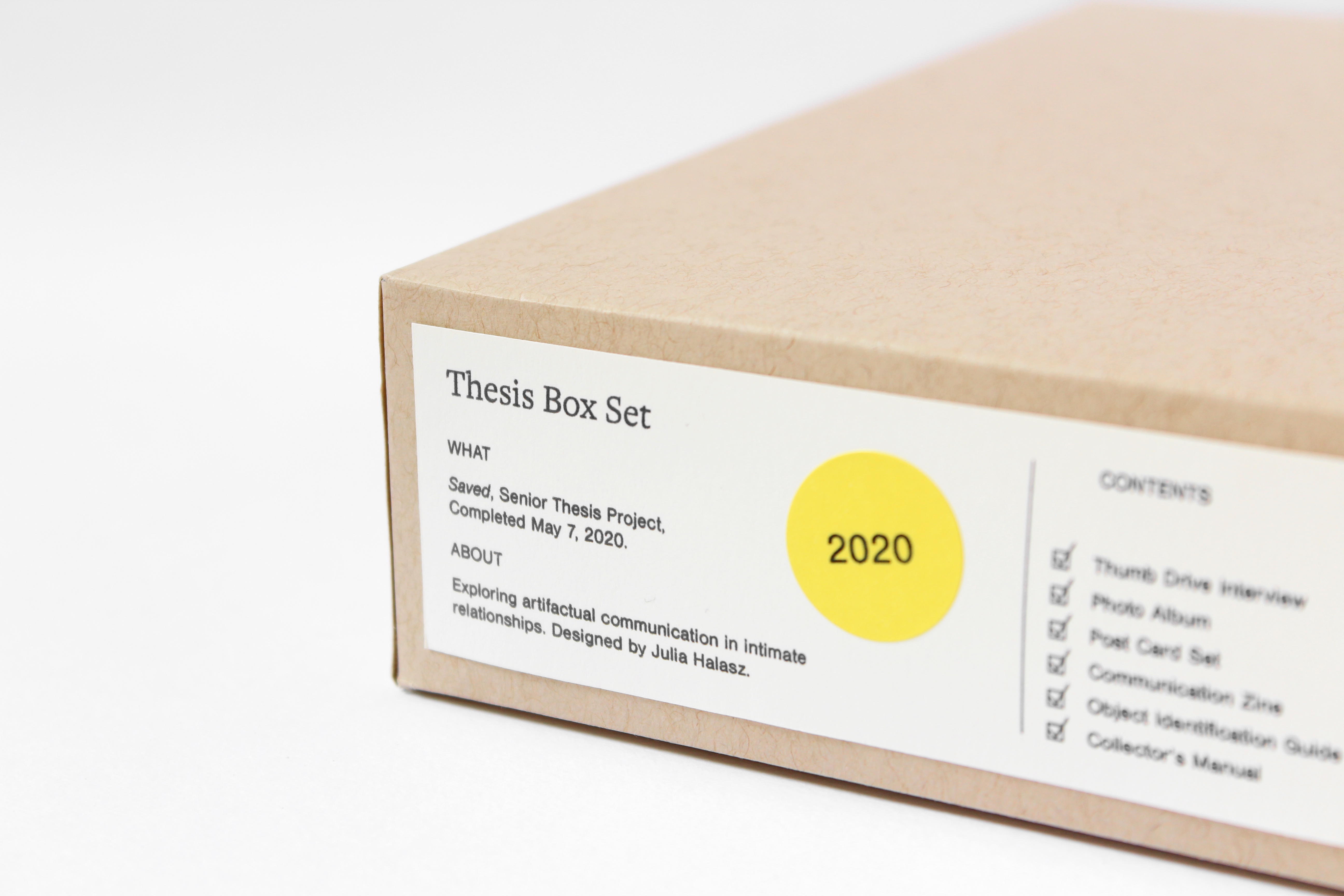 Book Covers

Personal Project, Ongoing
Process of reflection. I have tasked myself with redesigning the covers of each book I finish reading according to my personal interpretation of its contents. As I complete a new cover, I will publish my archive of redesigns here.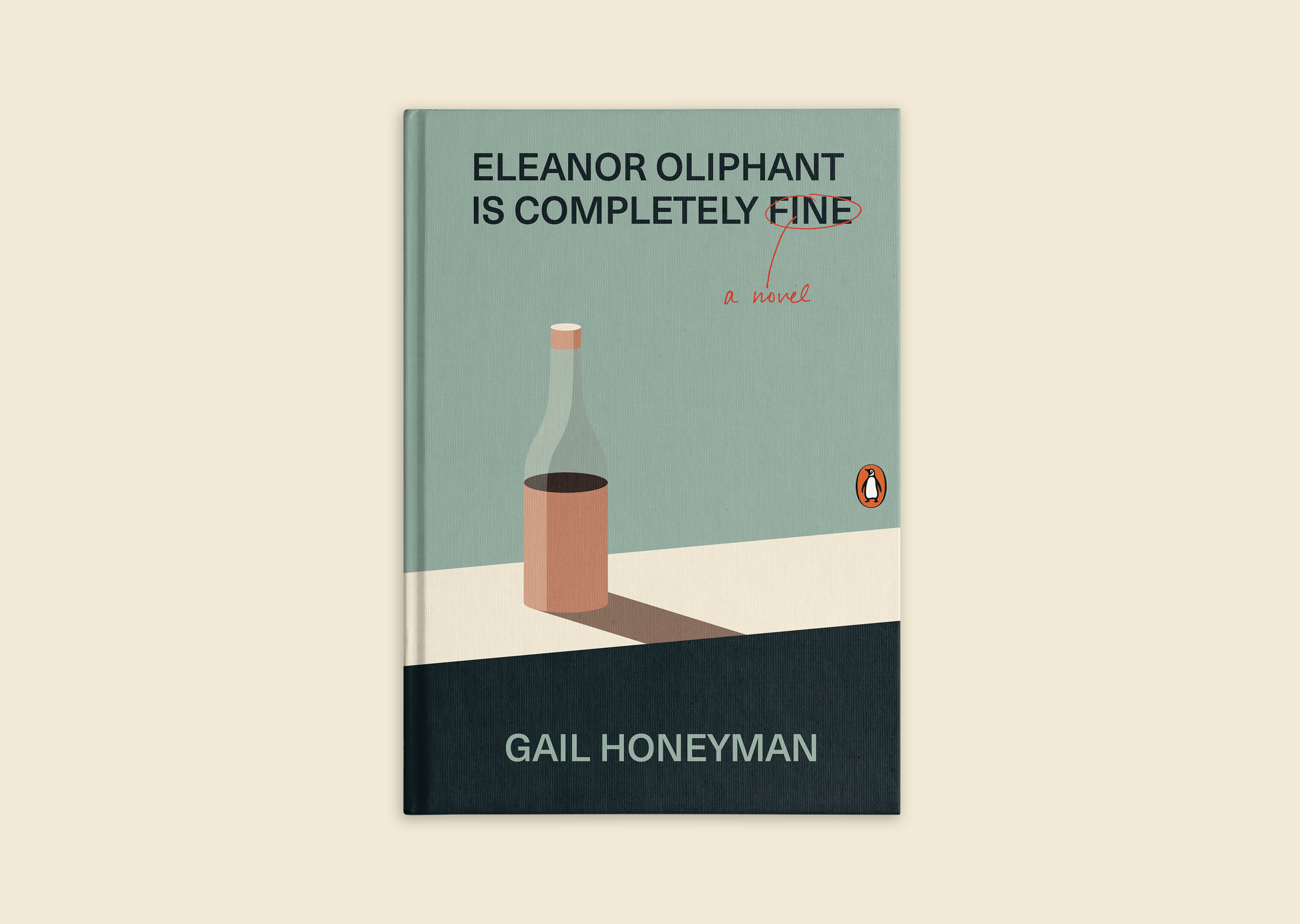 The Object

Speculative Project, 2020
Series of speculative objects based on one's personality. In lieu of corresponding to socially constructed stereotypes of identity, The Object redefines our visual vocabulary to understand who a person is instead of how they want to be perceived. This project addresses the desire to impress a constructed personality upon others, and counters that inclination by providing a personality outlet that adjusts to the user's unique personality traits.

Pratt Institute

Digital and Print Marketing, 2020

Select works created while working as a student designer within Pratt Institute's creative services department. The included works consist of a print ad, a fundraising pamphlet, a certificate of completion, and an exploration for banner flag designs.





Eat Your Feelings

Art Book/ Dessert, 2020
There are many emotions, memories, and feelings that I strongly associate with flavors. In an effort to impart these taste-related experiences, I decided to reimagine the process of "consuming" a book. I chose to use popsicles as a way to package my subjective personal thoughts, allowing members of my family to taste and speculate which flavor matched with which emotion. After they had a chance to make a guess and record their theory in an accompanying pamphlet, they began to eat, slowly revealing the emotion association printed on the popsicle stick.